We are leading Project management & advisory company
TULS Corp is one such leading consultancy company providing a wide range of high-quality, cost-effective, project management, cost management, and advisory services to its clients operating in the Construction and Power sector. TULS Corp provides end-to-end consultancy services for setting up solar power plants, both ground-mounted and rooftop. TULS Corp was established in 2010 and till date, they have served more than 120 clients. TULS has an impressive client list varying from State Utilities, Government Departments, Multinational Companies, Public Limited Companies, Private Limited Companies, Partnership Firms, and HNI's. We are specifically operating in the Renewable Energy and Built Environment space. We have recently entered into Railways as well.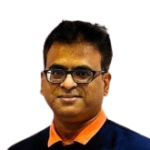 Vijay Nimkar
President - Projects
Manoj Asarkar
VP - Business Development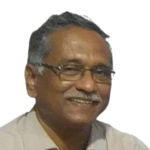 Avinash Waghambare
VP - Engineering
Committed To Keep People Healthy & Safe
Ensuring the safety of our people is crucial for TULS. This creates a sense of security and trust among our people. ensuring the safety of people is a shared responsibility, and it requires a collective effort from all stakeholders.  Safety culture refers to our values, beliefs, attitudes, and behaviors. TULS Corp promotes a positive safety culture by encouraging open communication between employees and management. We promote a positive safety culture by providing employees with the necessary resources and tools to maintain a safe work environment.
Following best consultancy practices is essential to providing high-quality services and building a strong reputation in the industry.